"
Look, the Legends are great and they deserve respect, but they've NEVER faced anyone like me. And when we hit the ground, I dare any of them to bring the fight up close and personal.
— Forge just before his death.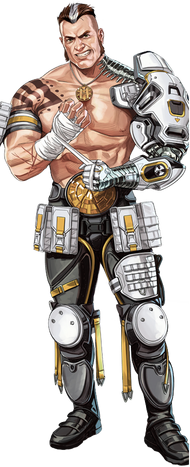 Forge was a non-player character originally announced as a Legend[1] for

Season 4. In "Up Close and Personal", he was assassinated by Revenant, who was then announced as the

Season 4 Legend.
He was voiced by Darin De Paul.[2]
Lore
Datamining
Trivia
Gallery
References