Season 1

The first season of Apex Legends, called Wild Frontier, started on March 19th, 2019 and ended on June 18th, 2019.
As the game's inaugural season, it introduced its first new Legend, Octane, and the Battle Pass.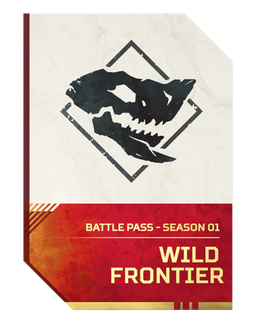 Videos
Images
↑ 1.0 1.1 1.2 1.3 1.4 1.5 1.6 1.7 1.8 1.9

BP Point Boost: +5% of Survival Time awarded as bonus Battle Pass Points per party member in squad. BP boost bonuses stack.