Season 10
Emergence
General
New Legend
Seer
New weapon
Rampage LMG
Featured map
World's Edge
Secondary map
Kings Canyon
Battle Pass
Theme
Insects/animals
Reactive weapon
Volt SMG
Duration
Start date
August 03, 2021
End date
November 02, 2021
Succession
Previous season
Legacy

The tenth season of Apex Legends, called Emergence, started on August 3rd, 2021 and will end on November 2nd, 2021.
New content
[
]
New Legend: Seer
New weapon: Rampage
Added Ranked Arenas
Several changes to World's Edge:

Refinery, Sorting Factory, and Train Yard are destroyed and replaced by Climatizer, Lava Siphon, and Landslide respectively.

Respawn released a video on Twitter showcasing these new POIs.

Extended the fissure at Capitol City all the way to where Refinery was.
Added moving Gondolas at Climatizer and Lava Siphon.

New loot:

Boosted Loader

Hop-Up for the Hemlok Burst AR and Wingman.
Events and limited-time offers
[
]
Arenas Flash Events

Event 4: August 10, 2021 - August 17, 2021
Event 5: August 24, 2021 - August 31, 2021
Event 6: September 07, 2021 - September 14, 2021

August 17, 2021 - August 31, 2021: Recolor Vault Sale
Battle Pass
[
]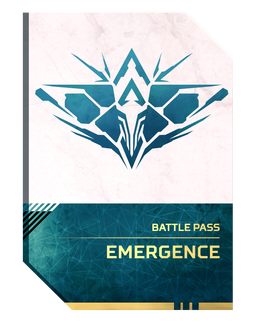 Battle Pass Rewards
[
]
Videos
[
]
Patches
[
]