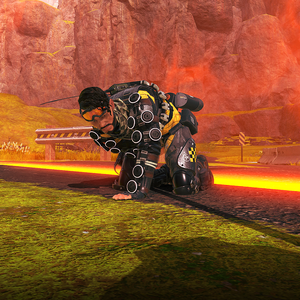 The Ring is a frequently shrinking circular zone, outside of which players will take constant damage. As the game progresses in Rounds, the ring will deal more damage and shrink to smaller and smaller sizes until the whole map is enveloped.
In Battle Royale, any
Recon Legend can show their team where the next round's ring will be when they interact with a
Survey Beacon.
Stats
Lore
History
See also