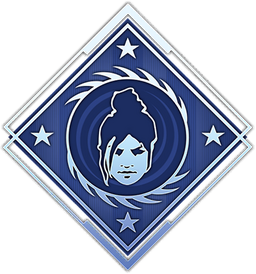 Voidwalker was a Themed Event for

Season 2 of Apex Legends which ran from September 03, 2019 to September 17, 2019.
The event featured certain challenges, a town takeover, new skins, and a limited time game mode, Armed and Dangerous.
Armed and Dangerous
[
]
In Armed and Dangerous players can only use Shotguns (including the Mozambique Shotgun) and Snipers. Loot is also rarer and Body Shields limited to Common rarity ones.
Town Takeover
[
]
Singh Labs is a new location added to the game that replaces the buildings on the Nesting Grounds near Hydro Dam in Kings Canyon. The new location consists of two areas: the exterior Singh Labs and the bunker-like Singh Labs Interior.
Challenges
[
]
Challenge
Reward
Play an Armed and Dangerous match
Badge: Voidwalker
Win 5 Armed and Dangerous matches
Badge: Armed and Dangerous
Get 30 Headshots
30
Get 60 more Headshots
30
Win once in any mode
Loading Screen:

Voidwalker

Win once as 3 different characters in any mode
Music Pack:

Wraith

Complete 7 daily challenges during the event
G7 Scout Skin:

Paint the Planet

Complete 14 more dailies
G7 Scout Skin:

Outside the Lines
Challenge Rewards
[
]
Weapon skins
[
]
Badges
[
]
Loading Screen
[
]
Music Pack
[
]
Store Cosmetics
[
]
Legend Skins
[
]
Weapon Skins
[
]
Gnarly
500
RE-45 Auto

Night Light
500
Prowler Burst PDW
Banner Frames
[
]
Notes
[
]
↑

The skin was named "Ghostwraith" on release but was changed to its current name.